Health Education 
and
Behavior, LLC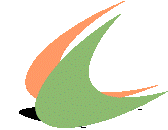 LEARN
more about your health issues and want individualized instruction to help you understand them?
                               This is what health education  

can do for you.  

                

            CHANGE
your unhealthy behaviors and want a customized plan and support to help you through the process?
     This is what personalized health behavior change can do for you.


SHARE

your knowledge and want assistance developing educational materials, manuscripts,  presentations or courses?
     If you're ready, call for your complementary consultation today!
                                                                                                                             973-271-7812